2017 Holiday Edition
Single Page View | Double Page, Spread View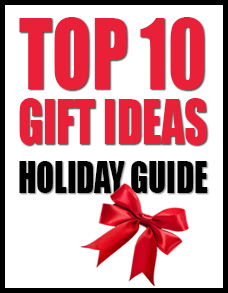 TABLE OF CONTENTS

Page 4 | WELCOME
Editor's Desk
Contributing Writers


Pages 8-9 | CINEMA / TELEVISION
The Working Relationship
Between the Director and the DP
by David Landau


Pages 10-11 | EVENTS
2017 "PRODUCED BY Conference"
Created by the Producers Guild of America
By Scott Essman


Page 12 | BROADCAST
Drone Shots Commentary
By Bart Weiss


Page 13 | VFX & WORKFLOW
Mocha Tips with Mary Poplin
Explore Shape Based Tracking


Pages 14-15 | PRO CATEGORY WINNER
"LUCY" Wins First Place
2017 Summer Shorts
Libby Blood: Producer, Director, Cinematographer, Editor, Story


Pages 16-17 | PRO CATEGORY WINNER
"Misguided Fears-The Oahu Shark Diver"
Wins 2nd Place
2017 Summer Shorts
Documentary by Videographer/Editor
Jack White


Pages 18-19 | PRO CATEGORY WINNER
"ICHNOS" Wins 3rd Place
2017 Summer Shorts
Animation by Simon Giraud


Pages 20-21 | BROADCAST
GoPro Fusion 360 Camera
By Al Caudullo


Pages 22-23 | COMMUNITY SPOTLIGHT
HD Pro Guide Global Network
Q&A with Mark Schulze and Patty Mooney
of Crystal Pyramid Productions


Page 24 | EVENTS
VR/AR/Mixed Reality and DoD Media Strategies Highlight Dynamic Show
GV Expo Returns to Washington


Page 25 | EVENTS
Meet HDPROGUIDE Magazine
2018 NAB Show Las Vegas


Pages 26-34
HOLIDAY GUIDE
Top 10 Gift Ideas
For Professional Filmmakers,
Videographers, and Crew



---
Join the HDPROGUIDE Global Network for Professionals
hdproguide.com/networking
10 Benefts of Networking:
Reasons You Should Network
and Be Consistent
(1) Announce your business and professional press and updates.

(2) Broadcast and exhibit your reels, video projects, and vlogs.

(3) Meet influential people for work
and partnership.

(4) Create a Profile Page and promote your new projects for funding and support.

(5) Announce, blog, and share your expertise and build credibility by helping others.

(6) Promote your events and shows with the events features.

(7) Link to your personal or company website, IMDB, LinkedIn, Facebook, and Twitter.

(8) Find crew and talent.

(9) Cultivate Relationships.

(10) Broadcast and exhibit Product Demonstration Videos.
---
Browse the Academic and Professional Filmmakers Store
studentfilmmakers.com/store
From our sister publication, StudentFilmmakers Magazine,
Start Now >> Post Your Production Journals, Behind-the-Scenes Production Stills, Reels, and Music
Filmmakers Network
MAGAZINE ADVERTISING CONTACTS
For advertising and sponsorship opportunities, contact your magazine representative today.

Kim Edward Welch, Publisher / Sales
Phone: (917) 743.8381
Email: welch.k@welchmedia.com

Jody Michelle Solis, Editor-in-Chief / Specialty Sales
Phone (646) 509.3160
Email: jody@welchmedia.com
FEATURED TRADESHOW

2018 NAB Show®
Conference: April 7-12, 2018
Exhibits: April 9-12, 2018

Meet and Network with HD Pro Guide Magazine and StudentFilmmakers Magazine during the 2018 NAB Show at Booth #C8943, Central Hall. Pick up your complimentary editions and sign up for complimentary magazine subscriptions at the booth.

The convergence of media, entertainment and technology has impacted more than efficiencies in workflow, revenue streams and business models — it's driving the innovation that's changing how consumers work, live and play. With 102,000+ Attendees from 160+ countries, NAB Show® is where the latest tools and solutions are unveiled, professional communities gather, and world-renowned thought leaders fuel the digital ecosystem.

This is where the global content economy thrives.

To claim your Complimentary Exhibits Pass, use code BA31 when registering. Sign up today >>




FEATURED AUDIO SOLUTION & TOOL




Klover MiK Parabolic Microphones

"We hear things that were all but impossible to get before (switching to the Klover MiK)..."
~Senior Mixer for Fox Sports & Audio Consultant, Fred Aldous

The Klover MiK is the safest broadcast quality parabolic microphone available. An audio engineer who tested Klover's first prototype revealed, "The Klover MiK produces definition and clarity twice that of competitors." The Klover MiK is available in a 26", 16" & a 9" size to fit any application. Parabolic microphones are a staple in the broadcast industry, often seen on the sidelines of professional football games and behind the scenes at many other sporting events, but they are also used for military/tactical as well as fire and rescue applications. Learn more at www.kloverproducts.com
FEATURED STOCK MUSIC

SID SONIC is a production music company that licenses music via pay-as-you-go and through monthly/annual unlimited subscriptions. Production music is used for television, film, videos, online, YouTube, digital media, advertising, websites, and other creative projects and productions.

Features that you get with Sid Sonic:
* No account necessary to license music
* No copyright issues because we own 100% of our content
* Simple license terms
* Robust search engine for finding the perfect music track
* Massive library with music in every genre
* Download either 24/48 WAV file or 320kps MP3
* Create and share favourite song playlists for yourself, your colleagues, your production teams, and your clients
* Unlimited individual plans for $40/month and for $75/year.
* Pay as you go. All tracks $4-$20.

Get premium stock music in every genre at www.sidsonic.com.


Read the newest edition of our flagship publication, StudentFilmmakers Magazine, the #1 Educational Resource for Film and Video Makers



2017 Autumn Holiday Edition
Single Page View | Double Page, Spread View