Team Collaboration and Problem Solving in Real Time
Exclusive Q&A with Think Crew Founder Michael R. Williams
What are some advantages for filmmakers using Think Crew browser-based software and tools in the cloud?


Michael R. Williams: I designed Think Crew to work the same way that assistant directors do – so the interface immediately makes sense to them when they see it for the first time.
A lot of people wanted the ability to collaborate with other team members. First ADs wanted to be able to update the scene order while their second AD would be updating the breakdowns. There was no way to do this before Think Crew. Also, because it's in the cloud, they can now let everyone see the schedule in real time and skip the whole PDF process. Of course most people prefer the traditional distribution of schedules, so you can publish to PDF or export your data to Excel or CSV too.
Can you tell us more about Think Crew's key benefits for filmmakers?

Michael R. Williams: In the early stages, I came up with the idea to make the day out of days a part of the scheduling process instead of just a publishable document. Our day out of days updates in real time, so as you move strips you can see your day out of days changing. Also, you can actually drag day columns in the day out of days in the same way you can drag strips in the stripboard. No one had created a tool that could do that before. When you use it for the first time it's like magic. It makes it so easy to solve cast availability issues.
What are 3 Best Tips for working in Think Crew?

Michael R. Williams: For people who may be starting out in the industry, I'd say watching our tutorial videos will be a huge leg up. I spend a lot of time making sure that the site is easy to use for all experience levels. That said, if you're new to scheduling there may be some things you haven't seen before. Those videos will be your best friend.
If you are coming from a traditional desktop software background, I'd recommend that you lean in to the cloud based nature of the site. Think Crew can do a lot of things that desktop software hasn't been able to do. So the more you open your workflows up to the idea of collaborating, the easier your job will get.
And Think Crew has some tools that have never existed before – like your ability to drag columns in the day out of days. This also can require a new way of thinking about your schedule – but one that certainly makes your job much easier.
What sets Think Crew apart from other professional filmmaking software and apps?

Michael R. Williams: Think Crew works on every device. So for instance if you're on a scout and you need to update the schedule, you can pull out your phone or iPad and simply make the changes. And it's not just for small changes. Some people have switched to using their tablets as their primary device. Everything you can do with Think Crew on a computer, you can also do on a mobile device. Desktop software is trapped on computers.
If you could share a piece of advice or inspiration with filmmakers, crew, and storytellers around the world, what would it be?

Michael R. Williams: Keep pushing the boundaries. Whether those boundaries are in storytelling, types of camera platforms or the software you chose. The world we live in has changed a lot recently but one of the things that remains the same is that those who make bold choices and use new methodologies will be the leaders in the future. At the risk of sounding cliche, be the change that you want to see in the world.

Think Crew Videos to Watch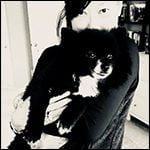 Interview conducted by Jody Michelle Solis. Jody serves as Associate Publisher for HD Pro Guide Magazine (www.www.hdproguide.com), StudentFilmmakers Magazine (www.studentfilmmakers.com), and Sports Video Tech (www.sportsvideotech.com) Magazine. She enjoys content creation, shooting/editing video, and teaching dance/yoga.