What was one of your most favorite scenes or sequences to edit and why?
Janet Weinberg, ACE: One of my most satisfying scenes to cut was in the Fox Television version of "The Exorcist" from the first season. Casey, who is the young girl we will come to learn has been possessed, is being questioned by two priests whom her Mother has sought out for help. Horror isn't scary out of the box, and it was fun to turn several hours of dailies into a truly chilling scene. And not with Visual FX – all editorially, and lots of SFX. Sound is very key in horror!
What was one of the most important things you learned while editing "Better Things" episode, "Easter" (2019)?
Janet Weinberg, ACE: I can't say I learned this just from the episode, "Easter", but one thing I did learn over the course of the series, is that not every episode needs a button or a period or a neat end. Pamela Adlon likes to leave things hanging a bit, or put a button on a button – messy can be good – and it was a fun way to approach the material. "Easter" ends when you think it might just be getting going, and it totally works.
What was one of the most challenging problems solved while in post-production?
Janet Weinberg, ACE: One of the biggest challenges that an editor faces in the cutting room, is satisfying the vision of more than one person. Traditionally in television, the EP/show-runner gets the final cut, unlike in features where it is traditionally the director. So very often, an editor is stuck in the middle between a director and a producer. I've learned to be as inclusive as I can, and try to keep all parties satisfied, even though, at the end of the day, it will be the EP's call.
If you could share your Top 3 Editing Tips, what would they be?
Janet Weinberg, ACE: I don't know if these are definitely the top three, but they are off the top of my head.
Tip # 1: Never say never. When a director or producer says, "but can't we just,…" and you are thinking to yourself, "no, that will never work." Don't ever say it! Because there is almost always a way to make it work! Keep an open mind, and don't get married to your cut. There are infinite ways to make something work.
Tip #2: Story is KEY. Let the script be your guide.
Tip #3: When making your editors cut, follow your gut. Don't belabor it – if it's working for you and for story and performance, move on.
Janet Weinberg, ACE, has spent the last several decades as an editor of episodic TV. Her most recent credits include "Jane the Virgin", "UnReal", "Little America", and "Better Things", for which she won an Eddie in 2020.  www.imdb.com/name/nm0918120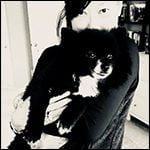 Interview conducted by Jody Michelle Solis. Jody serves as Associate Publisher for StudentFilmmakers Magazine (www.studentfilmmakers.com), HD Pro Guide Magazine (www.www.hdproguide.com), and Sports Video Tech (www.sportsvideotech.com) Magazine. She enjoys content creation, shooting/editing video, and teaching dance/yoga.