What was one of your most favorite scenes or sequences to edit, and why?
Deborah Moran, ACE: I'm not sure if I can pick an overall favorite. I've been lucky enough to work on such a variety of TV series. I enjoy working on a fight scene, as much as working on a scene where a family is fighting around the dinner table, or a courtroom revelation, or a quiet scene between two people. Each type of scene has its own challenges. I have also had the good fortune to work with some wonderfully talented writers, directors, music editors, composers, assistant editors and post-production producers who all contribute to the success of a series. It's probably a boring answer, but I have favorite scenes or moments in every series I edit.
What was one of the most important things you learned while editing episodes for crime drama series, "City on a Hill"?
Deborah Moran, ACE: I learned that editing Kevin Bacon is every bit as fun as I thought it would be! Aldis Hodge is pretty amazing, too! But also, I do enjoy working on a period series because I am always interested to learn about history. As an added bonus, since 'City on a Hill' is set in the early '90's not everyone has cell phones yet, which is always better! Editing people talking to each other on cell phones is so boring!
What was one of the most challenging problems solved while in post-production?
Deborah Moran, ACE: I'm sure everyone's heard the saying about the edit room being where the last rewrite happens, and it's true. It's the last chance to fix story problems. Getting the chance to move scenes around within an episode or even between episodes can be where a lot of problems are solved. Even changing the order of lines in a scene, if a writer is open to it, can lead you to discover something you couldn't imagine before or moments that suddenly have a different meaning. Of course, visual problem solving is fun, too. I worked on a scene on 'City on a Hill' where the executive producer wasn't convinced that a certain moment was resonating enough. As much as I tried, I couldn't make the moment work with the footage from that scene. It turned out that the same actor in that scene had another similar scene in that same location in the same episode. I was able to create the moment the executive producer was looking for by stealing beats from that scene and inter cutting it with the original scene. I also politely asked our crack visual effects team to change the color of the actor's shirt and tie since he was wearing a slightly different (but not too different) wardrobe. In the end, everyone was happy. That's when editing is exciting. Experimenting and problem solving.
If you could share your Top 3 TV Editing Tips, what would they be?
Deborah Moran, ACE: Willingness to collaborate is very important. Even if you disagree or don't share the same tastes with whom you're working, I believe there is always something to learn when you truly collaborate.
In the same vein, don't ever not try something because 'you' don't think it'll work or make sense. Try everything. Try the craziest ideas. So many times, it'll work, or it may take you on a path to a new idea.
Trust your instincts and don't over think. When you are touched by a performance or moved by a look an actor gives or you laugh out loud at something, don't forget that initial reaction. Sometimes you can get bogged down with the technicalities of cutting a scene, but always try to come back to your first reactions. Don't think about what you think an audience may want to see. You are the first audience. Trust what you want to see.

Deborah Moran, ACE was born in Buffalo, New York, is a graduate of SUNY at Fredonia, and currently resides in New York City. An accredited member of the American Cinema Editors (ACE) prestigious honorary society, Deborah has worked as a picture editor for 20+ years of several network, cable and streaming television series including the ground-breaking and award winning dramas: "Homicide: Life on the Street" (NBC), "Oz" (HBO), "Damages" (FX), "House M.D." (FOX), "The Wire" (HBO), "Borgia" (Netflix), "Bloodline" (Netflix), "The Good Fight" (CBS All Access) and "City on a Hill" (Showtime). She was nominated three years in a row for the International Monitor Award for "Best Editing in a Film Originated Drama Series for "Oz" (2001), "Homicide: Life on the Street" (1999) and won the honor in 2000 for the series "The Beat". Deborah was named one of The Hollywood Reporter's Top Young Editors: "Crafts: The Next Generation" in 2006. She is proud member of the Motion Pictures Editors Guild and Academy of Television Arts & Sciences.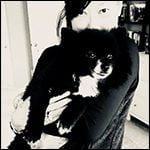 Interview conducted by Jody Michelle Solis. Jody serves as Associate Publisher for HD Pro Guide Magazine (www.www.hdproguide.com), StudentFilmmakers Magazine (www.studentfilmmakers.com), and Sports Video Tech (www.sportsvideotech.com) Magazine. She enjoys content creation, shooting/editing video, and teaching dance/yoga.